Powerful Weighing Software
The ability to monitor and control up to 4 scales with independent scale settings, an advanced database for managing store tare & target values, plus thousands of weighing records which can then be exported into higher level applications is the core of an advanced terminal that has the flexibility needed to integrate into a broad variety of weighing applications.


Effective User Interface
The QVGA color display with easily configurable soft-keys, as well as standard interface to both external data entry devices and bar code readers, provides a high productivity method for users to interact with the weighing system.

Flexible Configuration and Custom Programmability
A broad variety of interface including fieldbus, Ethernet TCP/IP, serial, USB, and up to 40 inputs and 56 outputs using both internal and external I/O is possible. A pulse counter input provides further sensor integration possibility and the ability to run custom software on this terminal provide a powerful ability to create a weighing solution that tightly fits with production processes.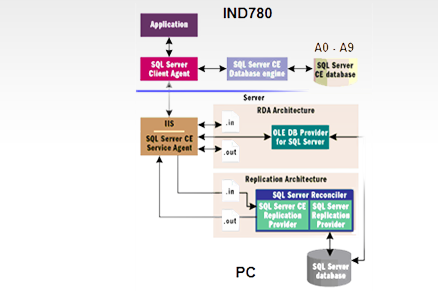 Flexible Control Options
The ability to connect to a broad variety of fieldbus networks, and the internal discrete I/O provide a solution for gain-in-weight (filling), loss-in-weight (dosing) and level indication applications. These terminals are suitable for use with either AC or 24VDC input power, providing for flexible integration into a variety of industrial applications.